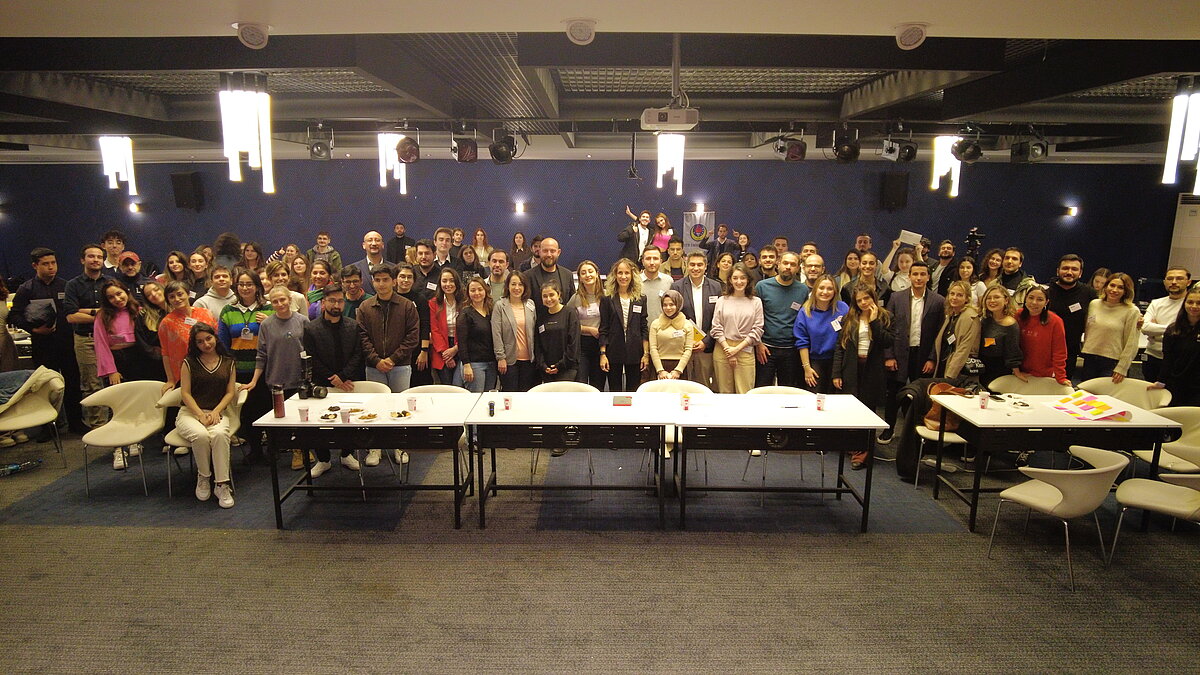 IdeathonTEDU is a new mechanism mobilised under HIVE project by TEDU to identify and support early-stage business ideas coming from students, faculty members, and non-academic staff of TEDU. The first pilot was organised on December 9-10, 2022 with a multi-actor approach; having the collaboration of Viveka (a full-service accelerator that designs, develops, and conducts pre-incubation, incubation and accelerator programs), 500 Emerging Europe (a venture capital fund targeting early-stage technology start-ups in which TED University is also an investor through its technology transfer company TEDUTECH), Güven Future (technology company of Güven International a full-scale medical service provider), and MAN Turkiye (MAN's first facility outside Germany, their largest and integrated bus factory as of today). A total of 29 professionals from TEDU and the partner organisations contributed to the event as trainer, mentor, and jury member.
IdeathonTEDU proved itself to be successful in creating an awareness and momentum on entrepreneurship within TEDU. A total of 87 students have participated in the event under 28 teams proposing novel ideas to the following four challenge areas:
Education Technologies
Health Technologies
Smart Cities and Mobility Technologies
Environment and Food Technologies
Many innovative ideas have been developed into different levels of maturity at the end of IdeathonTEDU, some of which have high potential for a viable business initiative. Top 4 team was awarded with recognition and financial awards.